Memphis Long Term Disability (LTD) Lawyer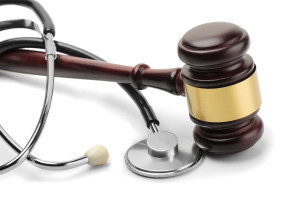 It has become a common practice for insurance companies to routinely deny  long-term disability insurance claims as a means of containing costs and increasing profits for the insurance companies that issue the disability policies.
The law governing the disability claims process differs depending on whether your claim is preempted by Federal ERISA law.  ERISA stands for Employee Retirement Income and Security Act.  This distinction generally is determined by whether or not your employers paid part of your disability insurance premium.  It is very common to have a group health disability insurance plan through your employer.  Typically if this occurs, then the insurance plan will be governed under Federal ERISA law and procedures.  If the policy is purchased privately by an individual, the policy is governed by state contract law.
Claims governed under ERISA law are quite different and distinct from normal insurance claims are governed state contract terms.  Most attorneys are not familiar with the legal traps in ERISA-governed claims.  It is important to seek immediate legal help from an attorney familiar with ERISA early in your claim.  Claims governed under state insurance regulators are generally governed by applicable state law and bad-faith insurance company law.  A complete and thorough knowledge of this type of law is necessary to effectively pursue these types of claims.
The process for filing for benefits can be complicated, and the definition of "disability" can be ambiguous in most policies, the definition of disability shifts from an inability to perform one's own occupation to an inability to perform "any occupation" after some period of time.  It is very common for insurance companies to cut off claims after the expiration of the initial "any occupation" standard of disability.
The claimants usually have only 180  days to file an administrative appeal of this denial.  In ERISA-governed claims, the administrative appeal is critically important to the claimant in that this is generally the only opportunity for the claimant to submit critical evidence of disability.  If a lawsuit is necessary later on, generally the only evidence considered at trial is the evidence submitted to the insurance adjuster during the administrative appeal.  Therefore, it is imperative to make absolutely certain the adjuster has the medical records and vocational records necessary to prove disability.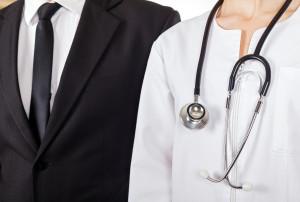 This evidence is generally in the form of vocational reports, medical opinion evidence, residual functional capacity reports, objective medical testing, job description evidence under the federal government's Dictionary of Occupational Titles and affidavits of the claimant and key witnesses.  A key mistake made at this level of the appeal is not submitting key evidence.  The penalty for the claimant is the inability of submitting evidence once a lawsuit is filed.
Insurance companies often deny legitimate claims.  Whether you've already been denied benefits or are just now filing and need legal guidance, the Law Offices of John E. Dunlap, P.C. will be glad to help you demonstrate that you are in fact disabled under the terms of the policy and seek a court order for regular payments.  Moreover, we will help in the event your payments have been delayed or you have been undercompensated.  Finally, if you've been fired or laid off and intend to file a long-term disability claim, we can help you in that area too.  If you've been denied a long-term disability claim, you should not sign anything from the insurance company without first consulting a lawyer familiar with this area of the law.
If you employ our office we will do the following:
Every client's case is different but this is just a list of things we will do to help you with your long-term disability insurance claim:
Assist in filing insurance forms;
Evaluate your insurance claim and advise you on the law and your options;
Review your medical records and make suggestions for any additional testing required to prove you case;
Supplement your claim file with additional medical records;
Obtain your complete file from the insurance company;
Obtain medical records and opinion evidence regarding disability;
Obtain vocational experts to get opinion evidence;
Obtain and develop  functional capacity evaluations;
File all administrative appeals;
File a medical brief arguing your case; and
File a federal court lawsuit if necessary.